Phonics and Reading
Phonics and Reading at St Mary's
Phonics Presentation for Parents.ppt
Congratulations to Class 3 on being the first winners of the Reading Rave!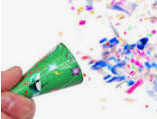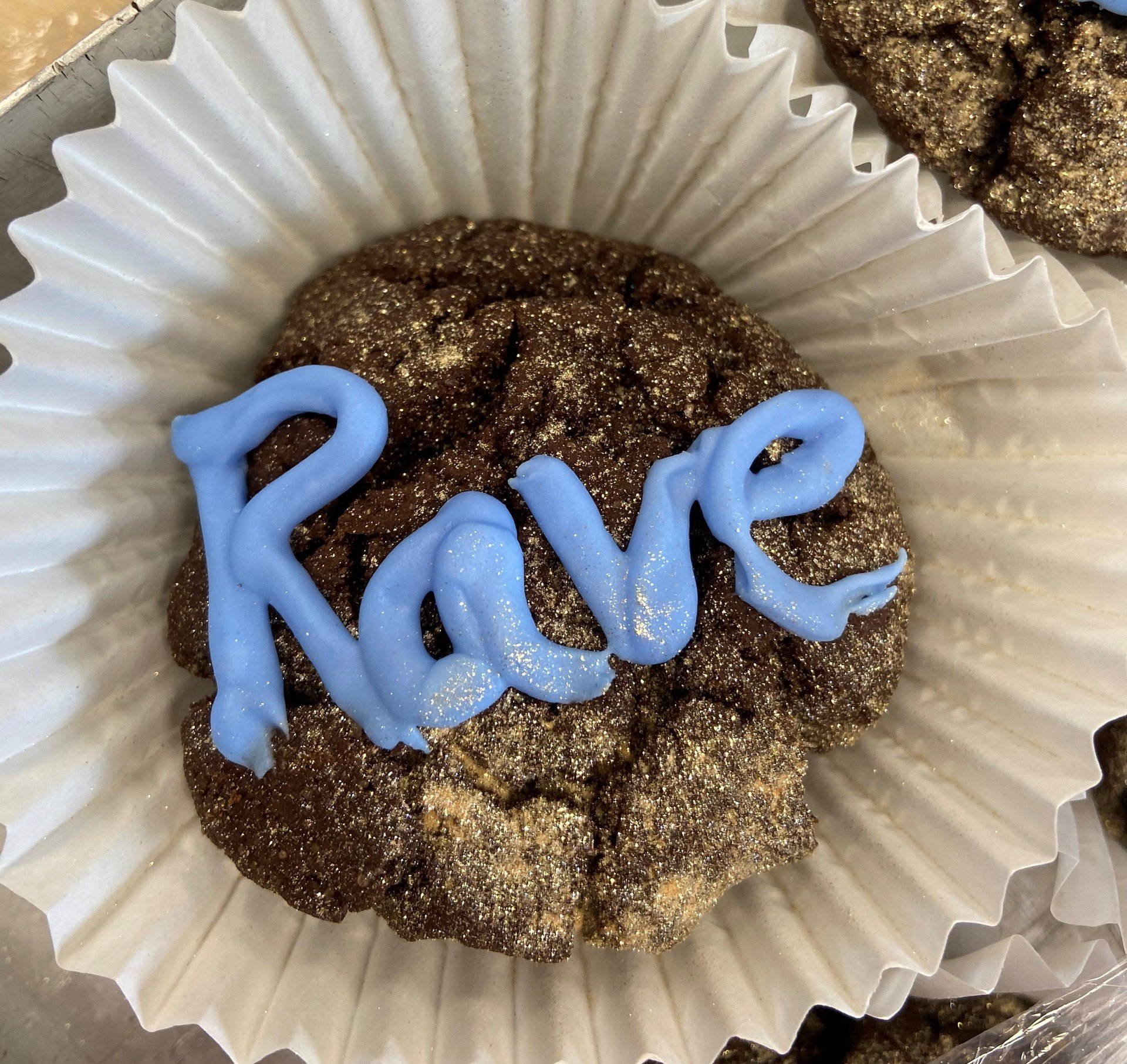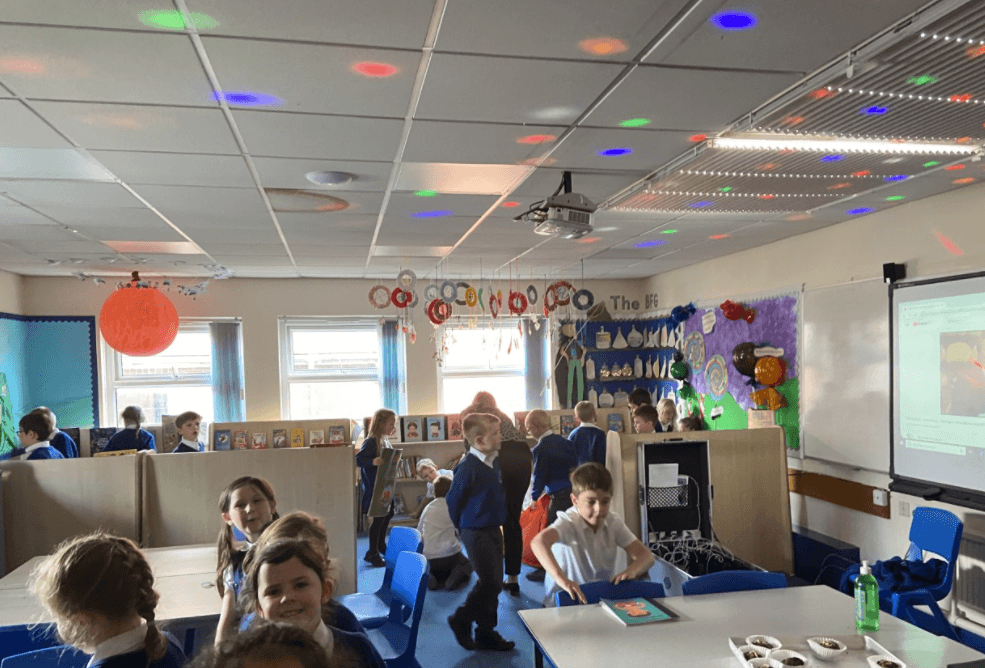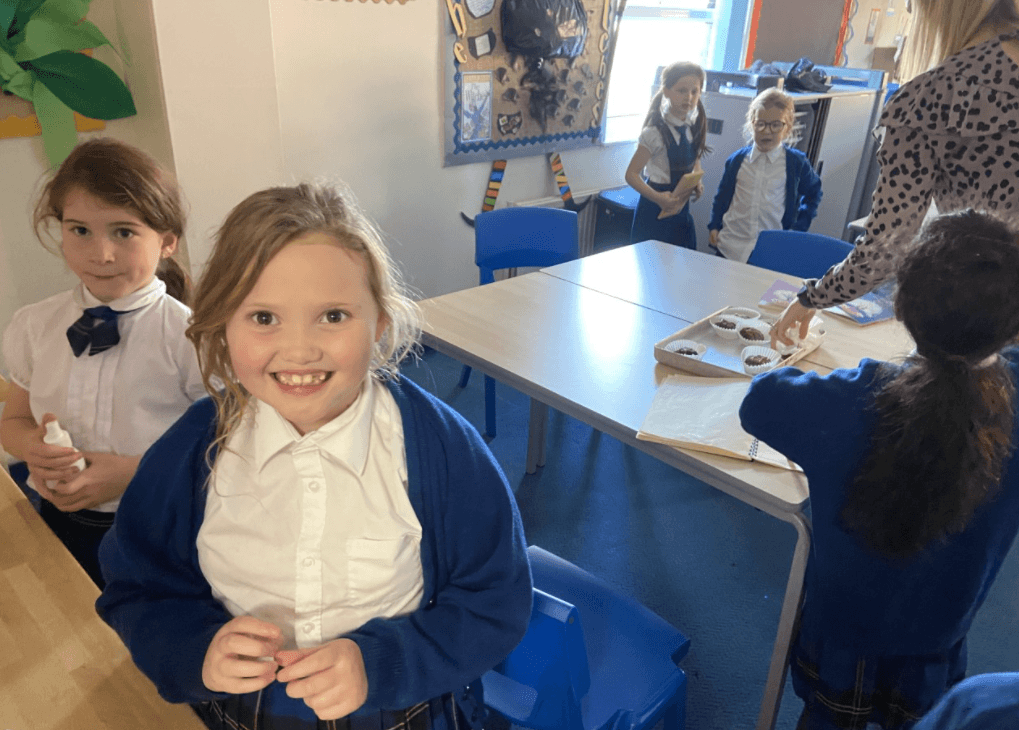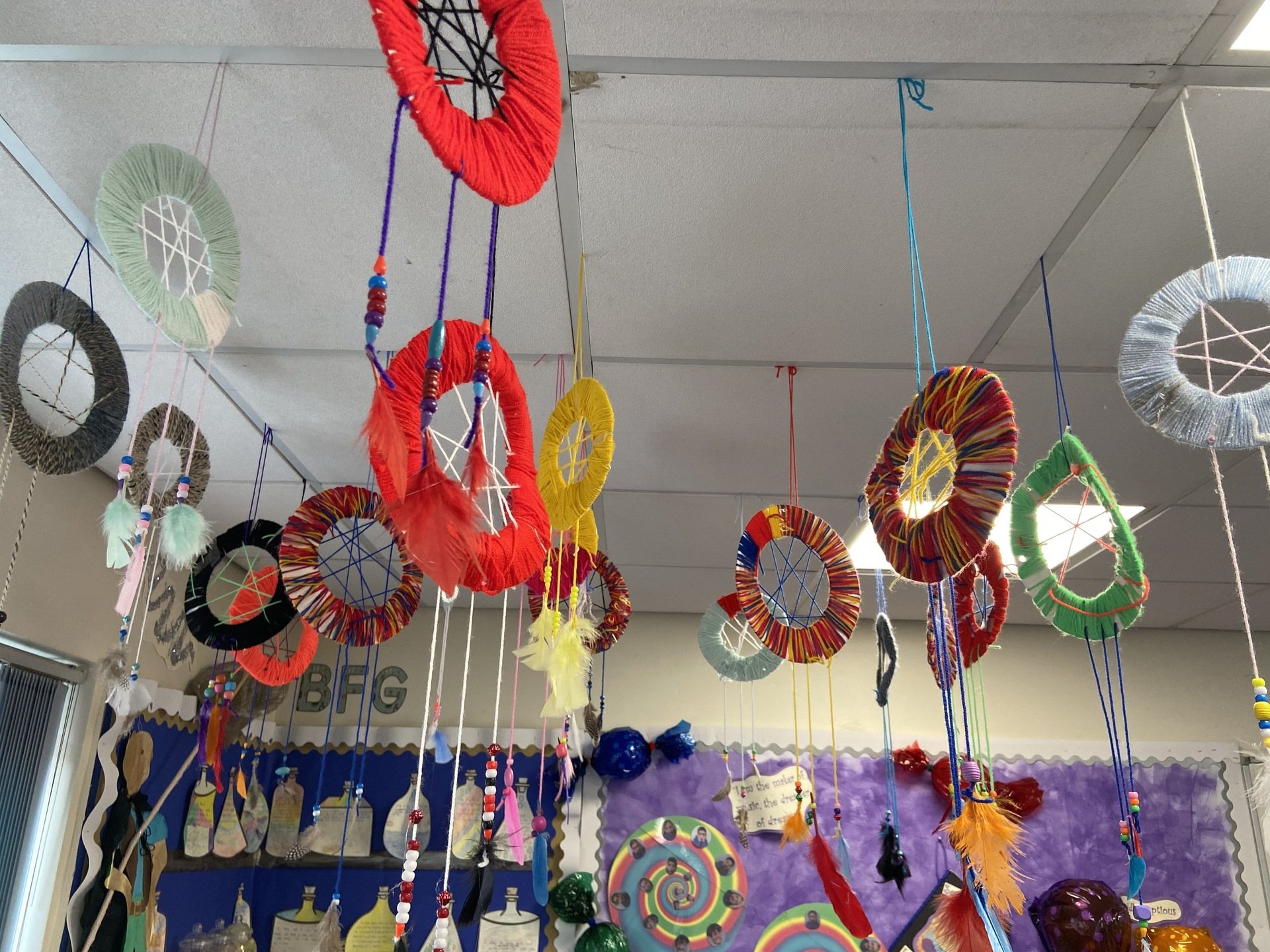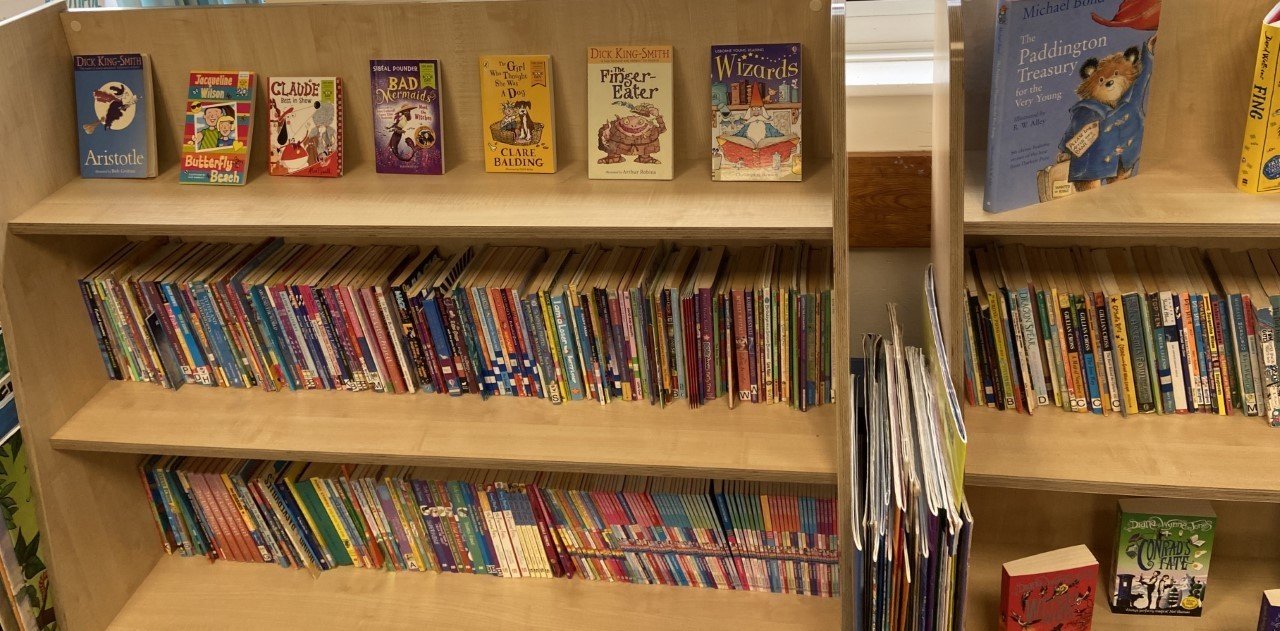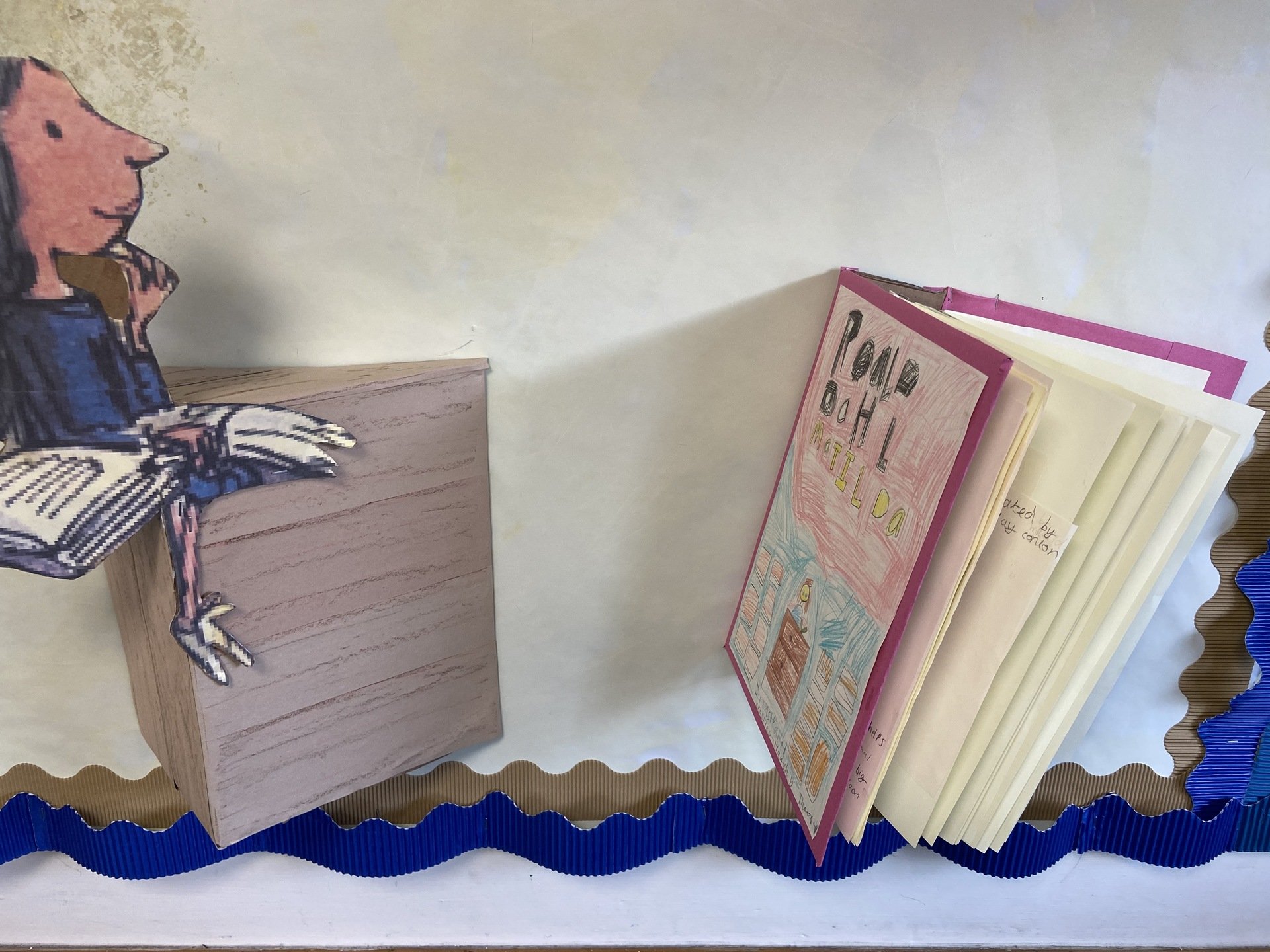 Reading Rave
We are embarking on a brand new incentive to read whenever you can! I appreciate we regularly hold events to encourage reading but following (and currently during) lockdown we are finding that the pressures of work and juggling all of the stresses that come with the situation are perhaps meaning that there is less and less time for parents to read with their children.
We encourage reading several times a week. With the quarantining of books currently, this would give you 3 reads in the week of a school book, plus more times to read a book at home or a comic / magazine or information extract / children's newspaper etc. from Thursday to Monday.
The single most important factor to catching up during this period, and also, to reaching those aspirations we have happily, is reading.
Finding what our children love to read can sometimes be a challenge for reluctant readers but there are lots of options out there for different interests. Oxford Owls is also still free for parents to read books in their child's colour band online.
No matter how frantic life gets, and no matter how stressful and time starved we are, the bedtime read is always a lovely calming time for children, reading their school books or their own things, and being read to also. It can be part of a routine and is the most easily managed element of homework through a winding down routine.
So please, for our younger children, lets give them opportunities to read throughout the week, and for our older children, let's encourage them to read different things for enjoyment, and no one is ever too old to be read to!
To encourage the children we are having a - wait for it - READING RAVE!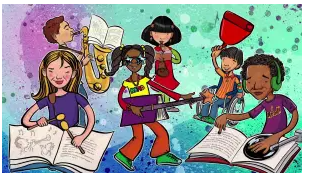 In class, children will keep a record of how many times they have read on a simple chart. Older children can maintain their chart themselves, younger children can have this done collectively as a class. To check that the children have read, they could tell us about it, write a review, and most importantly, you can message the teacher on Class Dojo to say that they have read.
The class with the highest number of reads that week gets a Friday afternoon Reading Rave! This is in the library in school, a new part of the reorganisation of rooms following the build. The children will be able to read a book of their choice in there, listen to music, and have guest mystery readers and watch authors and performances of books as plays on the big screen. There may even be a special snack!
But to get the reading rave, each person in the class has to do their bit and enjoy reading in the days leading up to it.
Here is an example of the chart. It will be maintained in class, and parents can interact through Class Dojo to inform us of when and what the children are reading. As always, if you have images of the children reading or examples of really exciting things like the latest issue of The Beano or an extract from an internet article - anything - please send in your photos through Class Dojo or email.
Our library (and computing suite) will be decorated in a Roald Dahl theme to begin with by each class, so keep in touch with requests for homework and if you have any ideas to contribute let the class teacher know! We cannot wait for our first Reading Rave! I will be trying not to fall asleep at night but read my book instead so that I can stand at the doorway to join in from afar!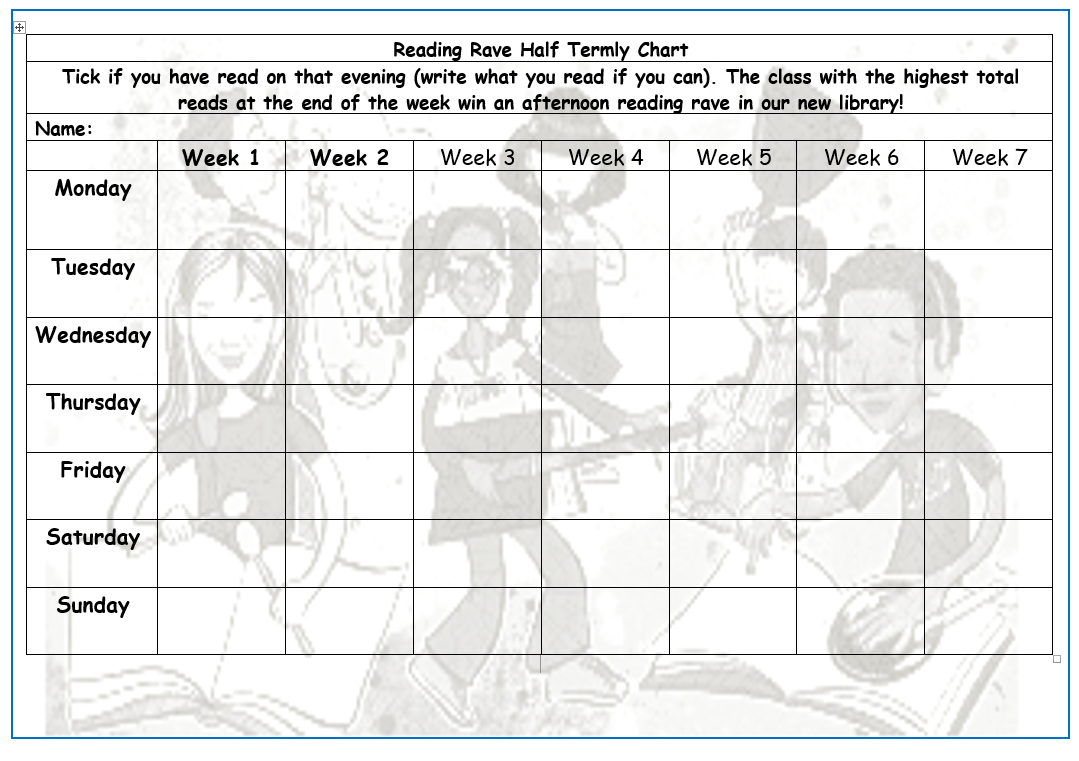 The Education Endowment Foundation have provided these helpful tips for reading at home:
For EYFS and KS1 (See below also for KS2)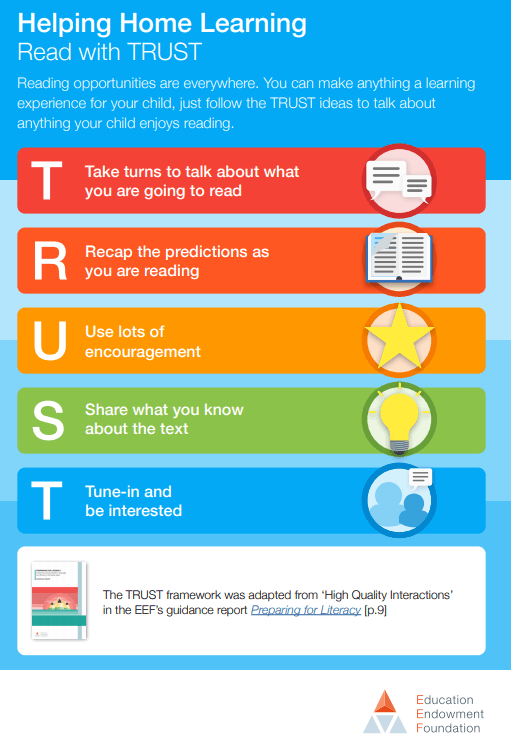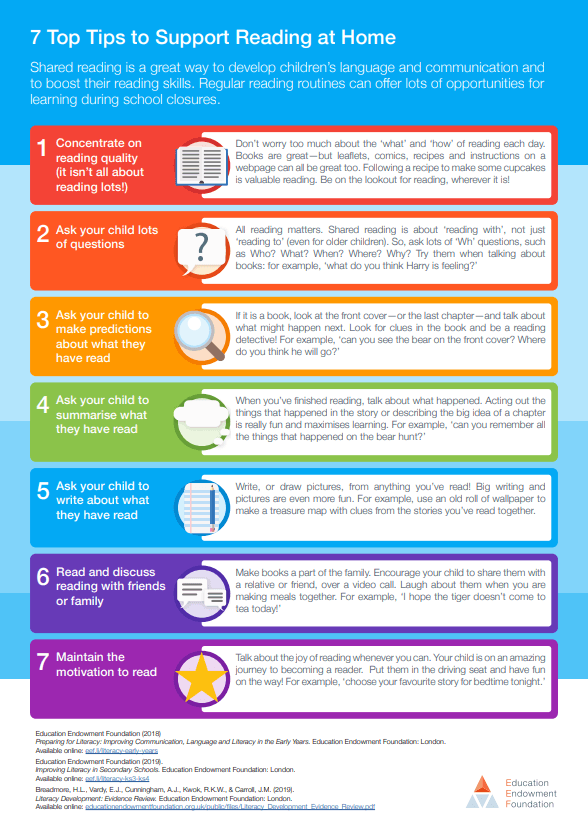 For Key Stage 2: