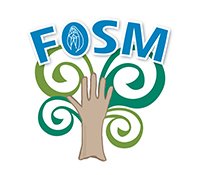 Welcome to the Friends of St Mary's
The Friends of St Mary's PTFA is an excellent way to bring together parents, staff, family and the local community. All parents and family members of children in the school are welcome to get involved, it's a great way to become part of the family of St Mary's. Our aim is to advance the education and enjoyment of pupils in St Mary's school in particular by:- Engaging in activities and providing facilities and equipment which support the school and advance the education of our pupils. We do this through friendship, fundraising and fun.
We have recently contributed towards
· IPads, interactive Smartboard for a classroom, improvement of drainage of the school playing fields, whole school playtime outdoor equipment, Christmas and Easter surprises for pupils, Year 6 Bible leaving gifts.
We are a friendly team of volunteer parents, grandparents and staff who meet each half-term to plan a variety of social and fundraising events. Together with the professionals in school and the students we decide which projects would benefit from the financial assistance of the FoSM.
Our events include
Mother's and Father's Day Gift Shop for pupils

Christmas Shop for pupils

School disco

Film night

Family quiz and games nights

Bags2school fundraising clothes collections

Hamper raffle

Christmas and Summer Fair and Christmas Market
Easyfundraising – register with www.easyfundraising.org.uk/causes/friendsofstmaryslangho/ to get donations for FoSM when you shop online 50/50 monthly prize club - find the form on the FoSM page of the school website www.stmaryslangho.co.uk/fosm
You can help in lots of ways -
Help set up or clear away for an event – a great way to get involved gently

Get involved in running a stall or activity at a our many fabulous events

Behind the scenes – baking, creating games or decorations for events

Approaching local businesses, family or friends for offers of services or raffle prizes.
A warm invitation is extended to all with children in St Mary's school from pre-school to Year 6. Don't be shy. Come along and get involved. Keep in touch speak to a volunteer / pass on your contact details via the school office / come along to a meeting or event www.stmaryslangho.co.uk/fosm email fosmsecretary@gmail.com
Join us on Facebook, Friends of St Mary's Langho PTA to keep up to date
We look forward to meeting you. The Friends of St Mary's .
Friends of St Mary's 50-50 Club